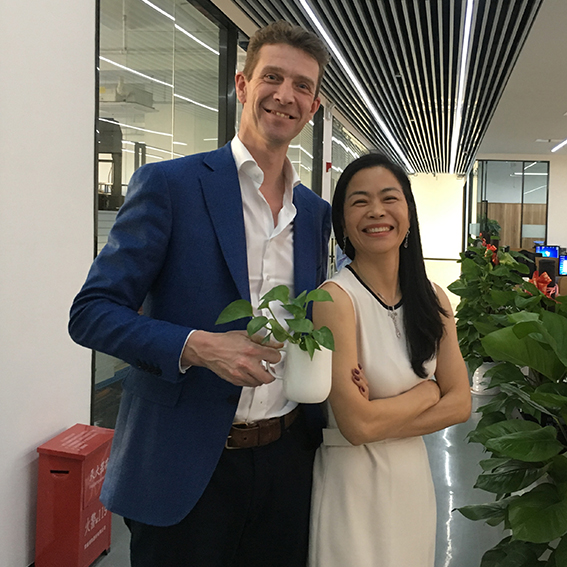 Wim Maasland
Wim Maasland was born on 16 May 1971 in Rotterdam, the son of an entrepreneur and a teacher. After working in sales for many years, he became director/owner of Maasland Group Netherlands. After many years of hard work, innovation and expanding the organisation, Maasland Group became the leading wholesaler of security hardware in the Netherlands.
Over the years, Belgium also became an increasingly important market and therefore Maasland Group Belgium was founded in 2022.
Due to Wim's specialism in marketing and product development, good contacts in Asia and an increasing demand for special products, it was decided in 2019 to set up an engineers office in Shenzhen, China, together with business partner Willnie Hou.
Wim loves boats and boating. In the past year, several certificates have been obtained to do some further travelling with his boat. Wim's dream is to take his boat to the fjords of Norway. In addition, Wim enjoys working in the garden, loves nature and eating a nice piece of cake. Furthermore, he can be found in the gym several times a week to keep up his fitness.
Willnie Hou
Willnie Hou is an island girl from Hainan province, graduated from Beijing and now lives in Shenzhen. She enjoys various sports, such as running, badminton, swimming and hiking. She likes guitar, jazz and dancing. For her, fun brings her life to life.
She has worked hard for more than 25 years and has a good experience to establish a new project from concept, research, design, development, to production. She loves her work, is passionate about her products and likes to be challenged to be creative with high quality products.
Willnie has traveled extensively to different countries, enjoys connecting people face to face to build trust. Traveling inspires her to new ideas to develop beautiful products that connect to local markets.
She has her own companies and factory in Hong Kong and Shenzhen which are very good places for good sourcing, sufficient supply, efficient production and global transportation. Her companies have become healthy and reliable through years of strong and loyal cooperation.
Because of years of cooperation, she got to know Wim Maasland as a creative person with good marketing qualities. Together, many quality products were developed and to strengthen this cooperation, it was decided to establish Maasland Hou in 2019 to develop more user-friendly and high-quality products for OEM markets.